Property owner will save more than $300,000 in electricity costs
Lafayette, CO—CSI Construction, a general contractor that owns neighboring office buildings at 2101 and 2121 S Blackhawk Street in Aurora, will invest in energy efficiency upgrades at the two properties through the Colorado C-PACE program. The improvements—LED lighting, which will be installed in tenant and common spaces—will save the buildings' owner more than $300,000 in electricity costs over the life of the equipment.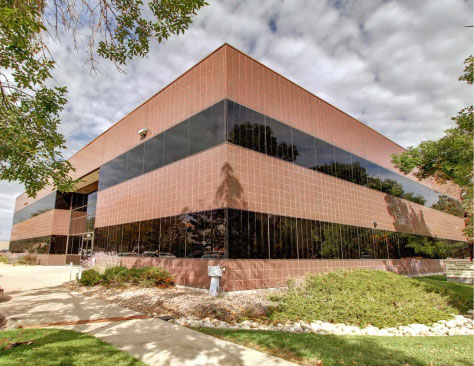 Next Step Energy Solutions designed and will install the project at the combined 44,448 square-foot office space. The project is projected to increase the value of each building by more than $163,000.
"Our goal is to help our customers convert their inefficient lighting to LED technology," said Chad Lembeck, president of Next Step Energy Solutions. "We have completed several projects with C-PACE funding and find the program extremely attractive. C-PACE has numerous benefits and was a perfect fit for this project."
Greenworks Lending, a national provider of commercial PACE financing, funded the investment, which totaled $113,913.
"Greenworks is pleased to have helped introduce commercial PACE to real estate owners in Aurora," said Jessica Bailey, CEO and cofounder of Greenworks Lending. "We've seen a lot of interest in Denver, but this is the first time we've financed a project outside the capital. We're looking forward to helping the entire region save on energy expenses by serving as a ready source of C-PACE capital."
"Our philosophy is that the best solution is the one you implement before the problem exists," said Rob Oldach, who owns the properties. "The Colorado C-PACE program gave us a way to improve our properties and save money, since the lighting will decrease our operating expenses through lower utility bills. C-PACE was the best solution to finance the improvements, and Next Step Energy Solutions and Greenworks Lending made it a very easy process."
About Colorado C-PACE
A program of the Colorado New Energy Improvement District (NEID) administered by Sustainable Real Estate Solutions, Colorado C-PACE provides financing for energy and water improvements, including new heating/cooling systems, lighting, water pumps, insulation, and renewable energy projects for commercial properties. C-PACE offers long-term financing that covers 100 percent of the project cost and is repaid over a period of up to 20 years. The payments are structured as a regular line item on the property tax bill. When a property is sold, the C-PACE assessment can stay with the property and transfer to the new owner, who enjoys the ongoing utility cost savings associated with the project. Visit copace.com for more information.
About SRS
Sustainable Real Estate Solutions (SRS) partners with state and local governments to administer commercial property assessed clean energy (C-PACE) programs. Founded in 2010 by experienced commercial real estate and energy efficiency professionals, the company's proprietary technology-enabled PACEworx™ Platform streamlines the management of the data-intensive C-PACE technical and financial underwriting process. SRS's Investor Confidence Project-credentialed quality assurance methodology has facilitated more than $130 million in C-PACE financing nationwide—a level unmatched in the industry. SRS empowers C-PACE public-private partnerships across the country, including programs in California, Colorado, Connecticut, Ohio, Oregon, Rhode Island, Utah, and Virginia. The company is based in Trumbull, Connecticut.